Posted on May 18 2023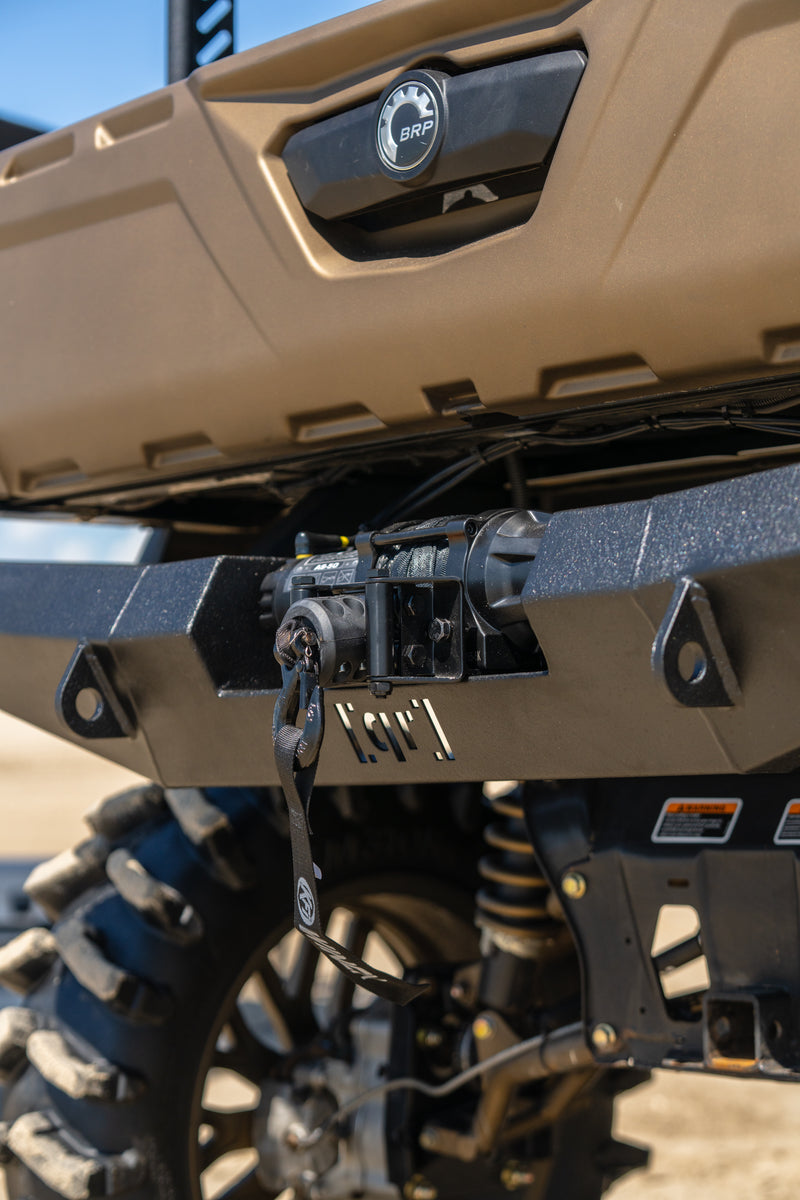 Upgrade Your UTV's Protection and Style with the [QR] Rear Bumper
When it comes to protecting your UTV and adding a touch of rugged style to its rear end, the [QR] Rear Bumper is the perfect solution. Engineered with superior craftsmanship, this winch-compatible rear bumper offers unmatched strength, functionality, and visual appeal. In this blog post, we will explore the outstanding features and benefits of the [QR] Rear Bumper, designed to provide ultimate protection and elevate your UTV experience.
Uncompromising Strength:
The [QR] Rear Bumper boasts a one-piece design, meticulously manufactured to ensure ultimate strength. Crafted with high-quality materials, this bumper is built to withstand the toughest challenges encountered during off-road adventures. Whether you're navigating rocky terrains, conquering muddy trails, or braving rough environments, the [QR] Rear Bumper provides reliable protection, ensuring your UTV stays safe from potential damage.
Sleek and Durable Finish:
Featuring a black wrinkled powder coat finish, the [QR] Rear Bumper combines style with durability. This premium finish not only adds a sleek and rugged look to your UTV but also provides resistance against scratches, corrosion, and the elements. With its high-quality coating, the bumper maintains its appearance even after enduring challenging off-road conditions, ensuring it remains an eye-catching addition to your UTV.
Winch Compatibility and Versatility:
The [QR] Rear Bumper is specifically designed to accommodate all OEM and aftermarket UTV winches. With pre-drilled holes, the bumper offers hassle-free installation, allowing you to easily integrate a winch for those critical moments when you need to extricate your UTV from difficult situations. This winch compatibility provides peace of mind, knowing that you have the necessary equipment to handle any sticky situation during your off-road adventures.
Perfect Fit and Compatibility:
The [QR] Rear Bumper is available for the Polaris Ranger 1000 (new body style) and the Can Am Defender HD8/10. With its form-fitting design, this bumper seamlessly integrates with your UTV, providing a sleek and cohesive look. Additionally, the [QR] Rear Bumper is compatible with Polaris rear-end exhaust systems, ensuring a hassle-free installation process and proper clearance for your UTV's components.
Easy Installation and Heavy-Duty Mounting:
Installing the [QR] Rear Bumper is a breeze, thanks to its heavy-duty bolt-on mounting brackets. With the included hardware and step-by-step instructions, you can easily secure the bumper to your UTV, ensuring a secure and stable attachment. The straightforward installation process allows you to spend less time on assembly and more time enjoying your UTV's enhanced protection and style.
The [QR] Rear Bumper is the ultimate accessory for UTV owners seeking superior protection, style, and functionality. With its one-piece design, winch compatibility, perfect fit, and easy installation, this rear bumper delivers the perfect blend of strength and visual appeal. Upgrade your UTV today with the [QR] Rear Bumper, and experience the peace of mind and enhanced aesthetics it brings to your off-road adventures.
Click Here to shop the [QR] Rear Bumper