Welcome to our customer-centric haven, dedicated to fulfilling all your UTV performance desires with unrivaled precision. Harnessing over 25 years of expertise in the UTV & Marine aftermarket industry, combined with our deep-rooted passion for hunting, Quack Rack proudly unveils this exciting new division.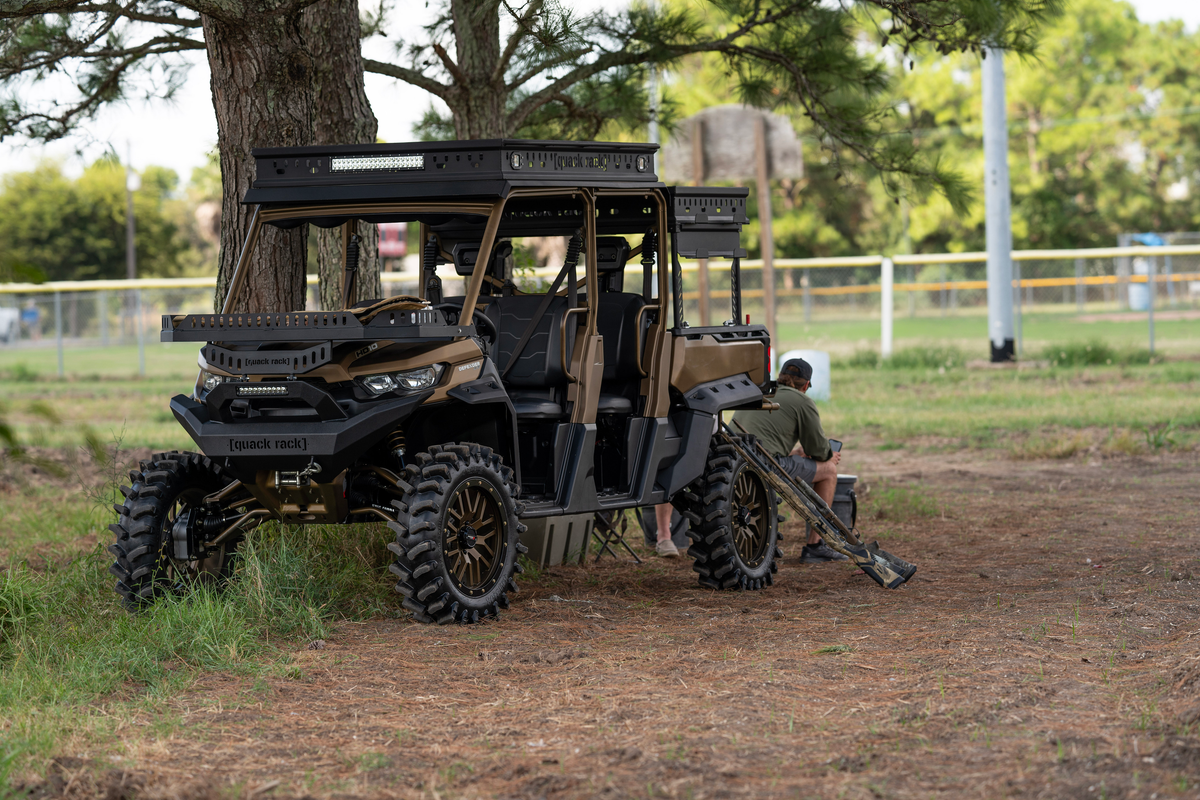 Whether you aspire to elevate the performance of your standard UTV with a sophisticated lift kit and captivating wheel/tire combination, or embark on an exhilarating endeavor of crafting a customized, unparalleled rig from the ground up, the dedicated QR team is fully prepared to surpass your expectations. Our mission is to leverage our extensive market knowledge, delivering personalized consultations, impeccable parts supply, and seamless installations to elevate your UTV with the additional performance prowess necessary to conquer any terrain with confidence.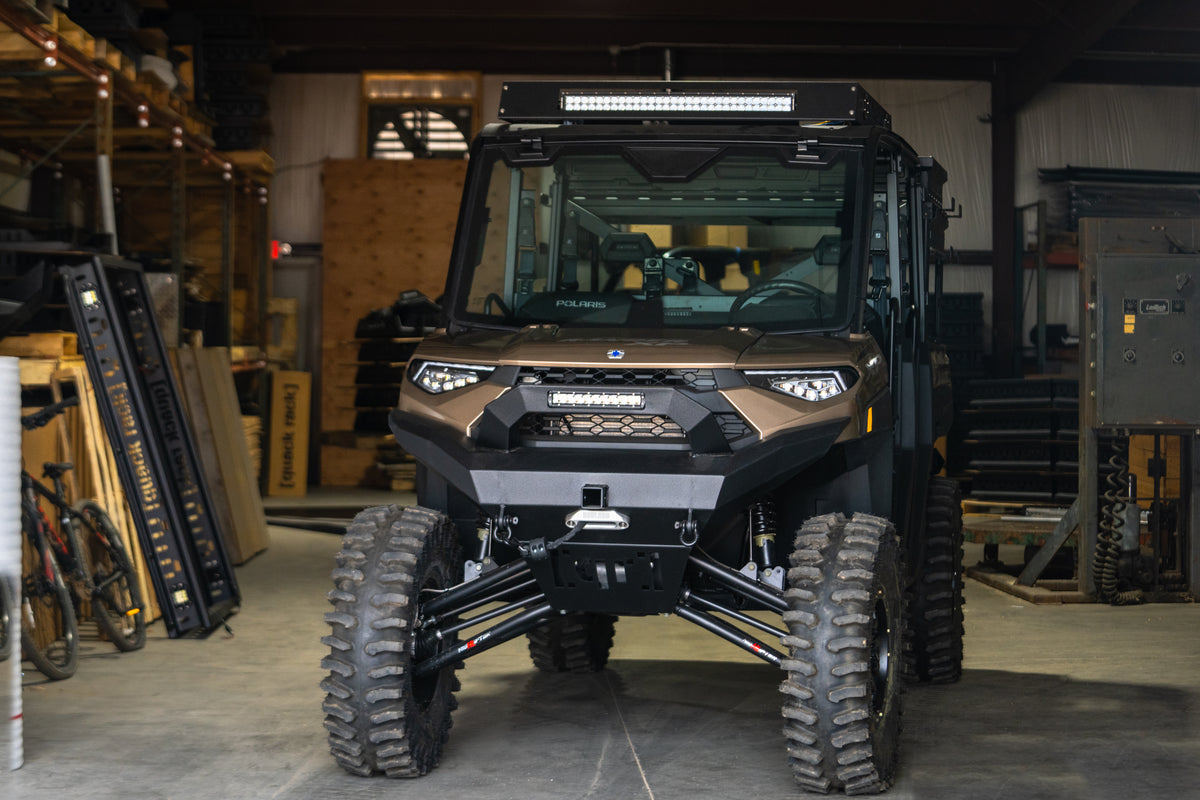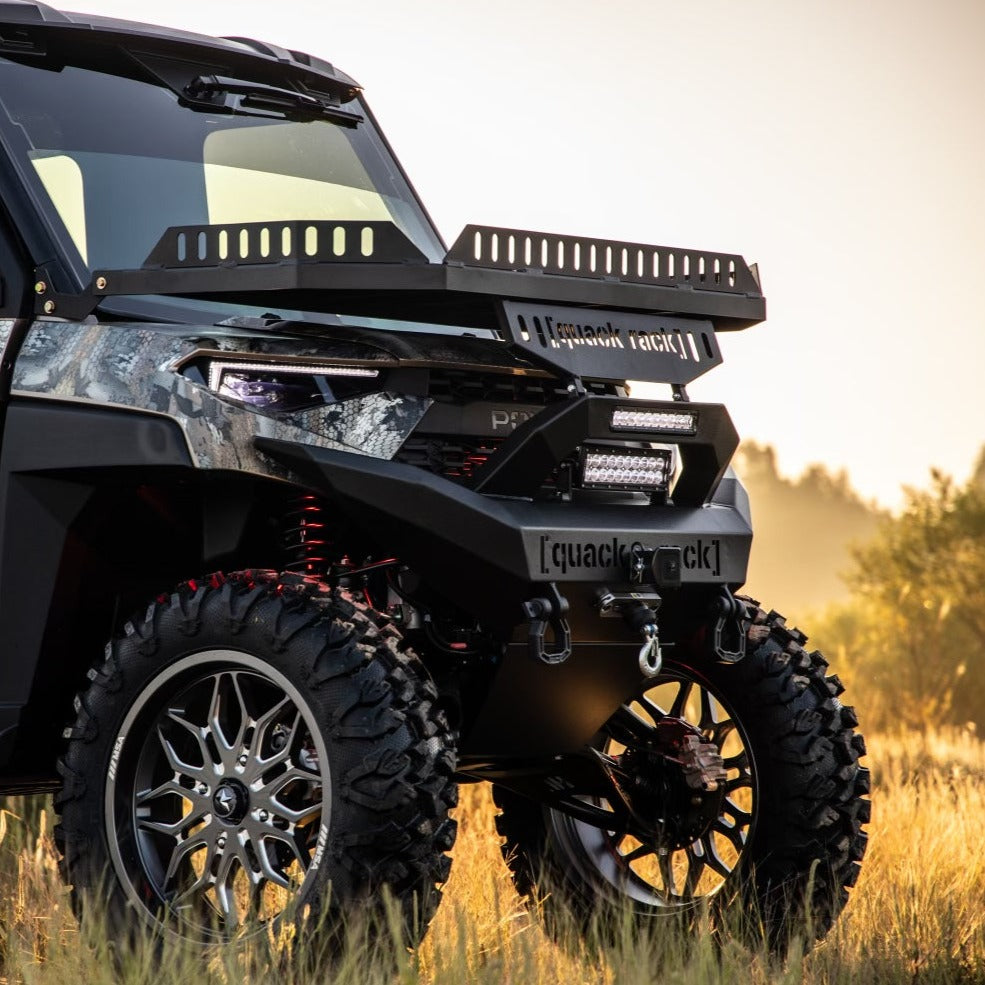 Embark on your UTV transformation today by reaching out to us. With a simple phone call, we will set the wheels in motion for your extraordinary build.
With free estimates & consultations we look forward to working with you!
Contact Us Today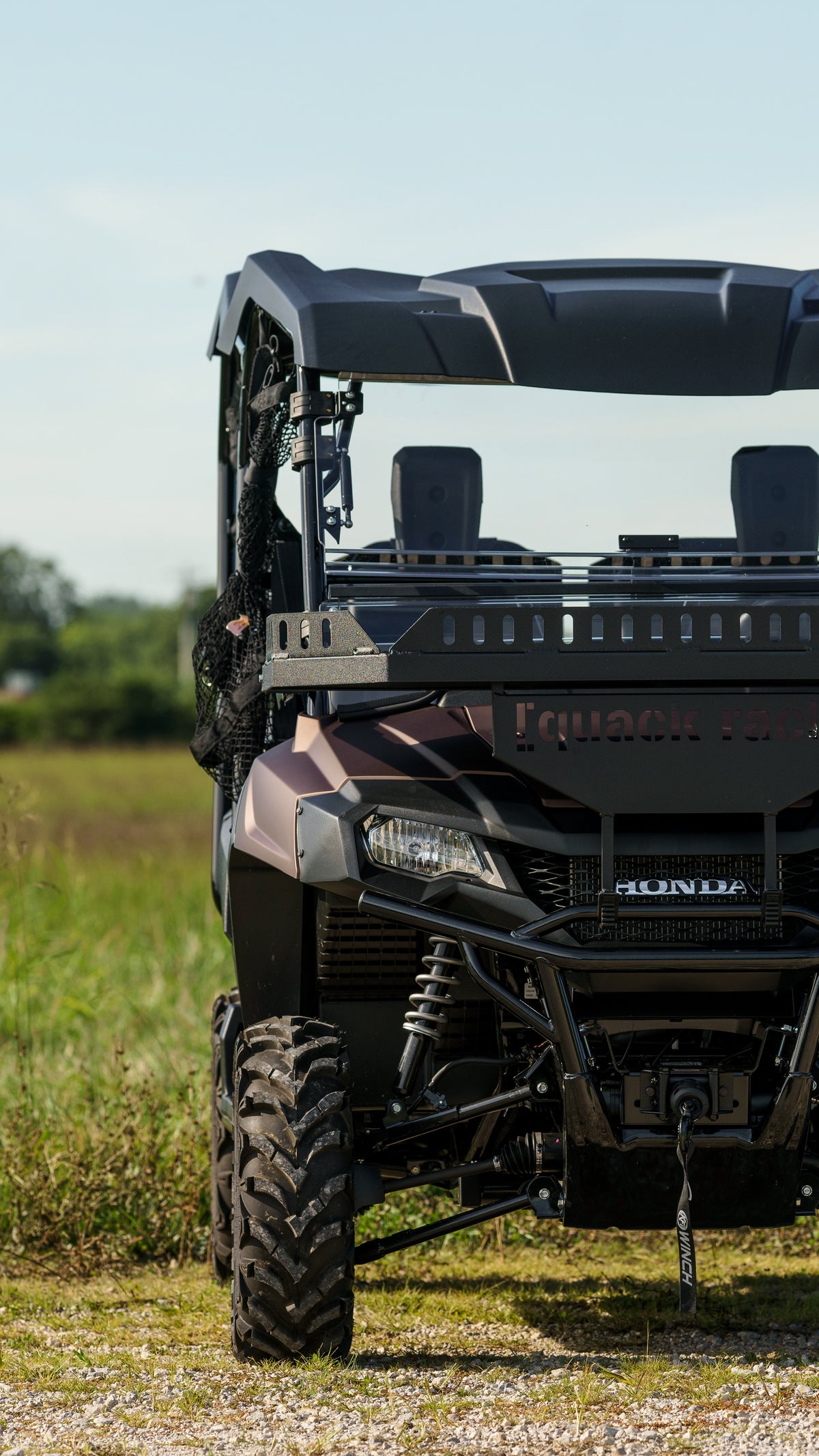 Our Services
Huge Savings Through Our Direct Relationship With Vendors
LIFETIME WARRANTY ON ALL INSTALLATIONS
Rack Installations
Suspension/Lift Kits
Wheel/Tire Packages
LED Lighting/Custom Bracket
Exhaust/Air Intake Performance Parts
Drivetrain/Differential/Gears
Audio Wiring
Powder Coat/Paint/Cerakote
Tire Carriers
Complete UTV Renderings
Custom Roll Cages/Bumpers
Custom Rack Fabrication
Gun Racks
Undercarriage Protection Parts
Fuel Cells
UTV Tune-Ups
Upholstery
Overall Inspections
Turn-Key Builds
Unleash your off-road passion with our exclusive inventory of custom UTVs. Each one meticulously crafted, these ready-to-ride masterpieces combine cutting-edge technology with unparalleled style. Experience the thrill of owning a unique off-road machine that stands out from the crowd. Shop our current inventory now and elevate your adventures to new heights.