Posted on May 17 2023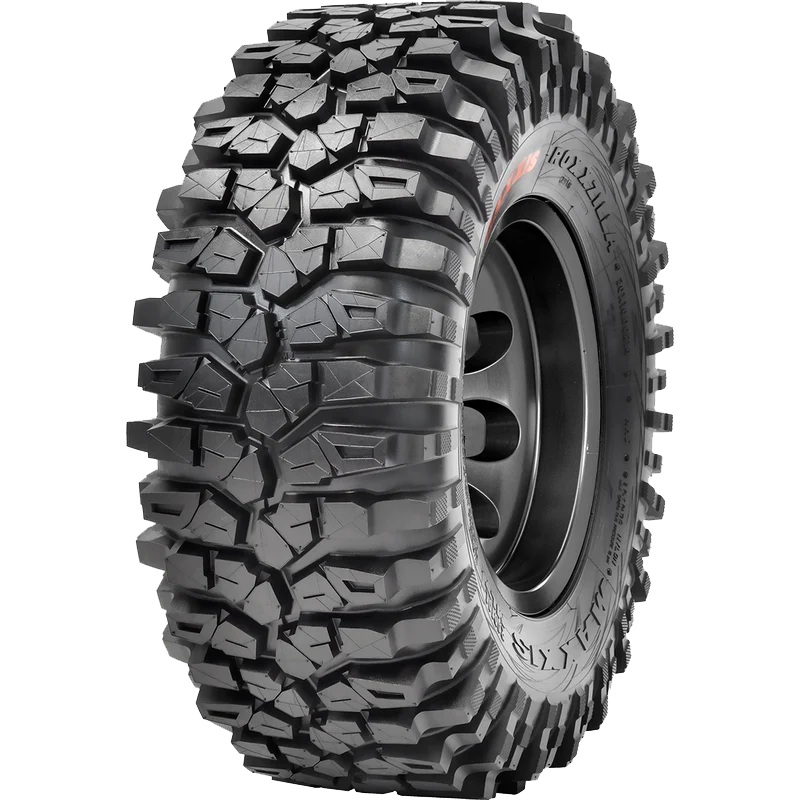 Maxxis Roxxzillas
If you're looking for a tire that can handle the toughest terrain, the Maxxis Roxxzilla might just be what you need. This tire is designed to offer maximum traction and durability, making it a great choice for off-road enthusiasts. Here's what you need to know about the Maxxis Roxxzilla.
Durability
The Maxxis Roxxzilla is designed to withstand the toughest terrain. Its 8-ply construction makes it durable and able to handle rocks, roots, and other obstacles that you might encounter on the trail. The tire also features a unique tread design that helps prevent punctures and cuts, making it a reliable choice for trail riding and rock crawling.
Traction
One of the standout features of the Maxxis Roxxzilla is its traction. The tire is designed to provide maximum grip in all types of terrain, including rocks, mud, and loose dirt. This is thanks to the tire's aggressive tread pattern, which features deep, angled lugs that provide excellent traction and stability. The tire also features a non-directional design, which means it can be mounted in any direction for even more versatility. Maxxis also offers a "Sticky Compound" version of this tire for those that need some extra grip.
Comfort
Off-road driving can be rough on both you and your vehicle, but the Maxxis Roxxzilla is designed to help minimize the impact. The tire features a flexible carcass and a medium compound that provides excellent shock absorption and a smooth ride. This can help reduce fatigue and make your off-road adventures more enjoyable.
Size Options
The Maxxis Roxxzilla comes in a variety of sizes to fit different vehicles and applications. Available in sizes from 30-inch to 35-inch on 14" and 15" wheels.
In Conclusion
The Maxxis Roxxzilla is a great choice for serious off-road enthusiasts who demand maximum durability, traction, and comfort. Whether you're tackling rocky trails or muddy terrain, this tire can help you get the job done. With its aggressive tread design, 8-ply construction, and flexible carcass, the Maxxis Roxxzilla is a reliable choice for any off-road adventure.
Don't hesitate to contact us today for more information on tires and anything you may need help with.