Posted on May 17 2023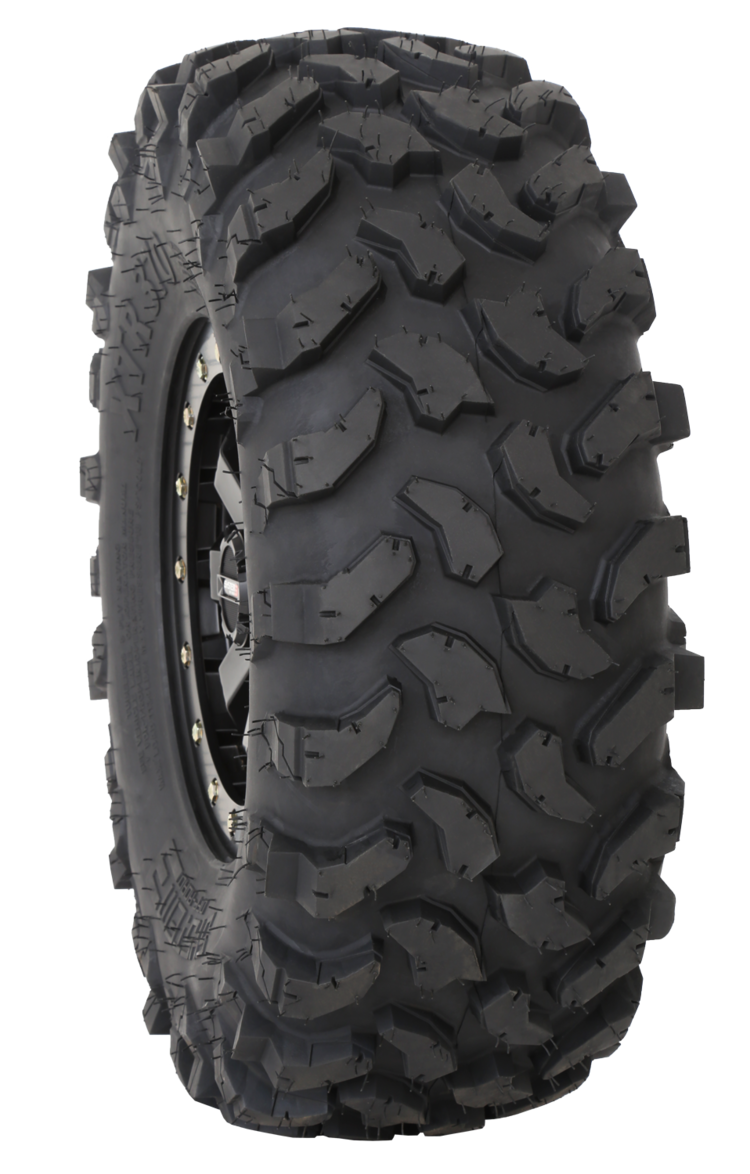 System 3 Off-Road XTR370
The System 3 Off-Road XTR370 tire is a true off-road tire that is built for extreme performance. It has been designed to take on the most challenging terrains and come out on top. With its aggressive tread pattern and superior construction, this tire provides unbeatable traction, handling, and durability.
The XTR370 features a unique tread pattern that provides excellent traction in all conditions. The multi-angle tread blocks and sharp shoulder angles offer precision handling and control, while the deep channels and wide voids provide superior grip in mud and other loose terrain. This tire is designed to handle the toughest off-road challenges and come out on top.
The XTR370 is built to last, with an 8-ply rating that provides superior durability and puncture resistance. The radial construction also provides a smoother ride and better handling at higher speeds. The flexible carcass and medium compound make this tire perfect for hard pack and semi-loose terrain, while the non-directional tread pattern ensures even wear and long-lasting performance.
One of the most impressive features of the XTR370 is its super-deep rim guard. This feature provides unmatched wheel lip protection, ensuring that your wheels stay safe from damage in even the toughest terrain. Whether you're racing, exploring, or just hitting the trails for fun, the XTR370 has the durability and performance you need.
In conclusion, the System 3 Off-Road XTR370 tire is an exceptional tire for off-road enthusiasts who demand the best in performance, durability, and handling. Its unique tread pattern, 8-ply rating, and super-deep rim guard make it the perfect tire for tackling the toughest terrains with confidence and control. With the XTR370 on your vehicle, you can be sure that you're ready for anything that comes your way.
Don't hesitate to contact us today for more information on tires and anything you may need help with.